Help Us
ADHENO welcomes your support for any of the current listed projects. You may send your donation through one of the following means: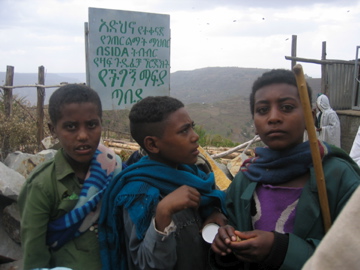 1) Wire funds directly to ADHENO bank account in Ethiopia using the following information
ADHENO Integrated Rural Development Association
Phone - +251 116 635080
Bank - Commercial Bank of Ethiopia, Meskel Square Branch
SWIFT Bank Identifier Code(BIC) - CBETETAA
Account Number - 0170933512400
Please follow up on your wire by contacting ADHENO at ADHENO@ethionet.et or by phone at 251 116 635080. Please include your email and the amount wired so a confirmation can be sent to you once your donation is received.
2) "Way2Help" Verein zur Unterstützung humanitärer Aufgaben (Univ. Prof. DI Dr. Friederike Turnowsky www.way2help.at)
Phone - +43 6642122451
Bank - Steiermärkische Sparkasse
SWIFT Bank Identifier Code(BIC) - STSPAT2GXXX
IBAN: AT44 2081 5000 2873 7534 "Äthiopien"